Pakenham Central Marketplace has teamed up with SCRgroup's educational arm to help support local children's charity Backpacks 4 VIC Kids. Pakenham Central Marketplace has purchased...
Berwick Church of Christ is calling for entries from local and wider community artists to create a painting or drawing for the celebration of...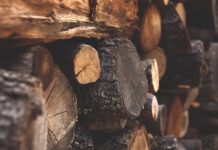 Locals have until the end of this week to collect firewood, with the Autumn 2019 Firewood Collection Season closing across the state at midnight...
With 34 per cent of Cardinia Shire's waste being compostable waste, demand has grown to create an initiative which helps to combat the current...
The man behind proposals to build an ice skating facility in Pakenham insists the project will go ahead - despite an issue with funds....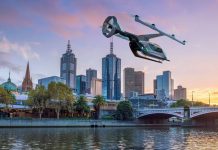 Commuters in the south-east could soon turn to the skies as a means to get around the growing congestion in the area, with Westfield...
John Henry Primary School's production of 'The Tale Fairy' showcased at the Drum Theatre in Dandenong on Monday 17 June. Written by John Henry...
One in five young people under the age of 18 reported experiencing online bullying in any one year and there is no reason to...
OUTER EAST NETBALL REVIEW – ROUND 9 PREMIER Beaconsfield was made to work by a brave Woori Yallock, falling over the line in a fascinating battle at...
Sitting on trains heading into the city, a group of Cardinia-based IT professionals found themselves wondering why there is so little professional development for...
A Pakenham dojang has yielded an award-winning team at the recent Kukkiwon Australia Hanmadang 2019 competition in Glen Waverley. Twelve competitors from Jae's Taekwondo/Kickboxing took...
A tender to upgrade Healesville-Kooweerup Road has been released, with works set to begin as early as next year. The upgrade is part of the...