Farmers are at risk of becoming the victim of trespass, one Nationals MPs argues, with the State Government yet to impose on-the-spot fines. Nationals Eastern...
A Pakenham shopping centre is set to undergo a makeover, with artist impression drawings being released to the public. From 18 January to 28 February,...
A pigeon on death row has been spectacularly saved after the Federal Agriculture Department deemed him no biosecurity risk. Joe the pigeon hit the headlines...
A large group of unruly youths have been filmed savagely assaulting a defenceless woman at a problem plagued Pakenham park. The disturbing footage, which was...
There's great news for the readers of Casey and Cardinia, with Casey Cardinia Libraries (CCL) returning to normal, pre-Covid operating hours. From 31 January...
A Berwick university has made more than 400 offers since the release of Year 12 students' ATAR scores in late December. Nursing, exercise and...
Construction of four multisport rugby league fields and a multipurpose cricket practice facility at Comely Banks Recreation Reserve in Officer has officially started. The next...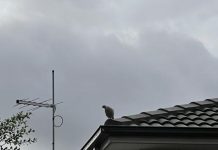 An American racing pigeon, who flew 15,000 kilometres from the United States to Officer, will be killed by authorities. Kevin Celli-Bird, who first noticed the...
A Gippsland research facility could become the world's first carbon-neutral dairy farm. The 231-hectare, 500-cow farm in Ellinbank, south of Warragul, is Australia's leading dairy...
A woman has been hospitalised following a crash on the Princes Freeway at Longwarry. Emergency services were called to reports of a collision at the...
More locals are set to leave the comforts of the home office and instead begin the dreaded commute back into the CBD, but Premier...
With the last few weeks of school holidays quickly approaching, plenty of activities are still happening across the Baw Baw Shire to keep everyone...