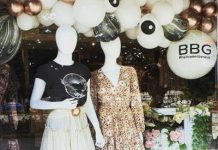 Berwick Business Group has come up with an innovative way to safely celebrate Halloween. Local businesses have come together to encourage the community back...
Cardinia Shire Council is in the process of deciding whether to reopen the hugely popular Mount Cannibal Reserve in Garfield North. The reserve, which experienced...
A severely emaciated dog from a property in the south eastern suburbs has sadly been euthanised after he was surrendered to the RSPCA. The four-year-old...
Two girls have been left shaken after they were allegedly stalked by a man in a car on two separate occasions near a Berwick...
Cardinia Shire and Casey residents have an opportunity to help make Christmas more enjoyable for those doing it tough in the community. Casey Cardinia Libraries...
The new road bridge replacing the Cardinia Road level crossing is set to open to traffic in December, months ahead of schedule. Major construction to...
A series of virtual workshops will help businesses and farms continue their recovery following the devastating 2019 Bunyip Complex fires. Presented by West Gippsland Progress...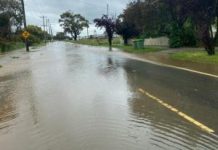 An Officer road which is notorious for flooding is being investigated by Melbourne Water for a potential drain blockage. Station Street again flooded on Saturday...
Firies from multiple brigades attended a fire in Officer South this week. Members from Beaconsfield and Officer attended the tractor fire on Wednesday 28 October,...
Businesses and workers in the Cardinia Shire may benefit from $500,000 that was given to Cardinia Shire Council from the Federal Government. The council was...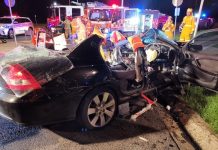 A drunk and unlicensed hoon, who was on bail when he sped through a red light and collided head on with a car in...
A 32-year-old man has been remanded in custody after the Bomb Squad was called to a property in Clyde during a late-night raid. Owen Butler...