Officer woman and dog owner Carolyn Mittra was one of 26 residents who recently brought a petition to Cardinia Shire Council to oppose plans...
Pakenham's Living and Learning Centre and the Women's Association South East Melbourne were lucky enough to secure funding under the Federal Government's Community Grants...
School children will learn all about the environment with an upgraded wetlands teaching area and science garden at Beaconsfield Primary School if Labor wins...
Cardinia and Casey will support a number of Anzac Day services being held throughout the municipality tomorrow to honour the occasion. These events are...
Thieves targeted shops around Pakenham's Main Street on Wednesday, with three burglaries in one morning. Between 2am and 3am, the Pakenham post office along Main...
Pakenham Racing Club and Club Officer are in the running to win big in the Community Clubs Victoria 'Gala Dinner and Awards Night. The 'night...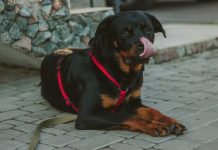 Dog owners are urged to be cautious following an incident involving a dog that was fed poisonous bait in Pakenham recently. A six-year-old Rottweiler...
Cardinia could gain its own full headspace centre if Labor wins the May election. On Wednesday 17 April, Labor's candidate for La Trobe Simon Curtis...
Eight unlicensed drivers and four disqualified drivers were caught by Victoria Police over the Easter weekend on Cardinia roads. Over the five-day Operation Nexus period,...
Cardinia Shire Council is encouraging community feedback on the draft 2019-20 Budget and draft amended Council Plan until 5pm on Wednesday 15 May. The proposed...
Victoria Police are investigating an incident where a man was allegedly seen performing a lewd act in Officer. Investigators were told the man was observed...
The enrolment period for the electoral roll has officially closed and the Australian Electoral Commission has labelled it the "best electoral roll in history",...