With the construction industry now closed for two weeks, builders in the area are being urged to ensure their sites are locked up safely...
A number of local businesses have been targeted by thieves in recent weeks, and the Cardinia Lakes Shopping Centre has now become the latest...
The local government areas of Casey, Cardinia and Greater Dandenong have all seen a huge increase in fatal and serious injury collisions involving cyclists...
A drug driver and his passenger had a costly trip recently after they were intercepted by police trying to enter a regional area from...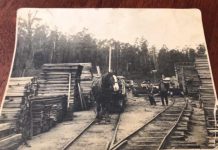 This is the story about the bond between my Dad and his constant working companion, his horse Duke, in 1932. Back then, Dad and...
The red, blue and white flag will be flying high from Barbara Smedley's house this weekend, as she gears up to cheer on her...
Applications are now open for Cardinia Shire Council's 2022 Australia Day Awards. Nominations can be made online in the following award categories: Citizen of the...
A stalwart supporter of the Pakenham community, Peter Bruce Ronald worked tirelessly to give back to others throughout his 67 years and even now,...
There's often more to a building than meets the eye, and that's certainly the case for this humble home in Narre Warren North. In this...
Residents in Cardinia's rural communities are growing concerned for the local kangaroo population, as they fear the Victorian Government's harvesting laws could be disproportionately...
On Monday 13 September, children aged 12 to 15 became eligible to book in for a Covid-19 Pfizer vaccine. Since then, many kids within...
In a bid to keep their year 12 students motivated, Kooweerup Secondary College teachers delivered care packages to their students' doors last week. The study...