A 35-year-old Longwarry man has been arrested after police swooped on properties across the South East where firearms, drugs, and luxurious cars were seized. In...
Students will return to St Catherine's Catholic Primary School in Berwick on 29 April following a fire that destroyed several classrooms earlier this month. Firefighters...
After training at the same time every week for the past 10 years, Casey Cardinia Triathlon Squad (CCTS) have been asked to train later...
Gumbuya World has officially re-launched the Old Wagon Ride from the original Gumbuya Park, allowing families to enjoy the famous and iconic ride from...
Pakenham Auto Club is celebrating following a decision by Cardinia Shire Council to offer the club a 40 year lease for their new home...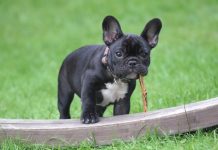 Cardinia Shire Council has acknowledged a petition of 26 signatures which oppose a leash free dog area in Officer. The petition is in response to...
Pakenham's Deep Creek reserve is set to receive an exciting new nursery project where native indigenous plants will be grown and sold. $950,000 has...
CAROL JEFFS took the reins as Cardinia Shire CEO from Garry McQuillan late last year and was almost immediately in the firing line, so...
Cardinia Crime Investigation Unit is investigating an incident at a Pakenham bank. A woman is alleged to have withdrawn a large amount of money from...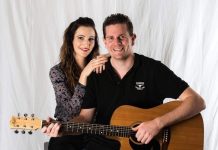 When songwriters Ben Mawdsley and Kate Appleyard were researching ideas for their latest song, they couldn't help but be moved and inspired by their...
After an article was published in the Pakenham Officer Star news last week many people approached and supported a petition for Cardinia Shire Council...
Filled with a keen sense of community, freshly minted Member for Bass Jordan Crugnale can't wait to get started on her priorities for the...