One of Cardinia's oldest operating dance schools is celebrating its 70th anniversary, tapping into an extensive network of alumni from across Victoria. The Seena...
The name of one of Lang Lang's leading ladies has been given to the first of the Metro Tunnel's four tunnel boring machines (TBMs),...
A PAKENHAM man is one of three drivers currently assisting police with their investigation following a fatal collision in Rowville on Sunday 17 February. Police...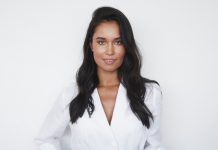 Pakenham dancer, model and performer Anna Magrath has added pageantry to her long list of achievements, notching a place in the Miss Universe state...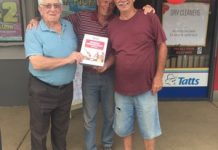 A Beaconsfield woman has declared her division one TattsLotto win is 'just marvellous' after discovering she held a winning entry worth over $1.6 million...
Police are urging people to beware when buying or selling mobile phones via social media or online market places. Detective Senior Sergeant Mark Hatt from...
Missing teen Tayla Hobbins may be heading towards Warragul, police say. The 13-year-old was last seen on 10 February at an address in Sunshine. Police...
Cardinia Shire has weighed in on the eight-year dunny funding spat with Pakenham Rotary, claiming the non-for-profit group had previously offered to pay for...
A Pakenham manufacturer has signed onto a historic eco-friendly contract with Cardinia Shire to install a 99kW solar electricity system, reducing energy-related costs and...
Cardinia Shire bureaucrats have back flipped on a decision to scrap supplementary questions at council meetings, unveiling a proposed amendment to give the power...
Lynda Holdsworth leans on a gate as she watches her herd of alpaca's tuck into some hay. A sudden sneeze from one of the...
A self-described Berwick hopeless romantic who was swindled by a con artist is warning serial swipers to be vigilant on dating applications in the...