For budding designer and high school student Hayden King, there's a big sign that he'll be successful in his future creative endeavours. The Year 11...
Friends, fellow human beings, I am here to tell you that everything is good and nice in this brightly-lit world because following an online...
Community members from all walks of life gathered to celebrate the annual Upper Beaconsfield Village Festival over the weekend. Founded following the devastating aftermath...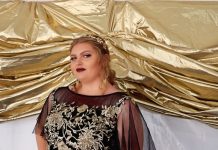 Kooweerup soprano Emma Wallace will perform at the twenty-first anniversary 'Opera in the Market' in Melbourne's Queen Victoria Market on March 4. The young singer,...
Over 850 squeaky-clean American classic cars and trucks roared in to the quiet town of Gembrook on Sunday 17 February for the All American...
A vote to bring power back to ratepayers by allowing supplementary questions at council meetings narrowly passed at Cardinia Shire's February meeting. It was...
One of the most unusual attractions around the Dandenong Ranges is Elephant Rock. Shaped roughly like an elephant and strategically located in a highly visible...
Pakenham Auto Club members are one step closer to having their dream of a permanent home realised, following council's support for a 40 year...
By Hayley Wildes Reach Gymnastics Club has become a staple of the local community and was officially recognised at the recent Gymnastics Victoria 2018 Family...
The upcoming Cardinia Relay for Life is set to be one of the biggest yet, with a whopping $78,000 already raised for vital cancer...
A taxidermy 16-foot Great White Shark will be rehoused at a Devon Meadows business – set to be relocated from an abandoned Bass wildlife...
Cardinia Shire Council will be sending the municipality's recycling to landfill following a decision by the Environment Protection Authority (EPA) to ban one of...