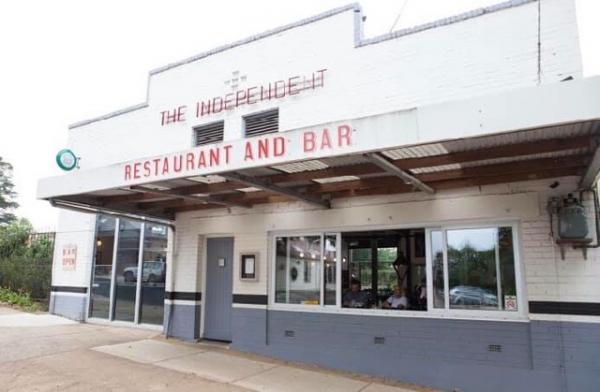 A tourism campaign promoting the Cardinia Shire towns of Emerald, Gembrook and Cockatoo will be needed to attract people back to the region post pandemic, Gembrook MP Brad Battin said.
The quiet towns at the top of the shire weren't spared from the State Government's six week shutdown targeting metropolitan Melbourne.
The move has left local businesses and tourist attractions facing yet another period of hardship and uncertainty.
Liberal MP Brad Battin said it was time authorities begun planning a way out of the crisis – to ensure businesses reliant on tourism could survive the economic rut.
"This government has a responsibility – they locked us down – so they need to make sure they have the money to reinvigorate our area and support as many local businesses as possible," Mr Battin said.
"Why on earth are places like Emerald, Cockatoo and Gembrook locked down when they've had no active cases at the time this has run?
"We're hearing from local people and businesses who are going to feel the pinch from this. They've already spent four to five weeks in lockdown, so another six weeks is going to have an absolutely detrimental impact."
Eastern Dandenong Ranges Association (EDRA) chair Garry McGough said as difficult as it was locking down the region, it was a necessary move.
"They've fought their way through the first tough lockdown and here we are again. Economically, this has put us right on the back foot again," Mr McGough said.
"This is a very serious virus and it's just unfortunate we have to go into lockdown. I sympathise with the business owners but we have to look at both sides of the equation. If we weren't locked down, it'd be open slather."
EDRA vice-chair Lynne Trensky estimated over 30 percent of business in the region is tourism driven.
"We are experiencing strong growth in the hospitality and retail sector in Emerald, Cockatoo and Gembrook, and it is hard to determine the long-term effect this will have on business even without the pandemic we are currently facing," Ms Trensky said.
"We are fortunate to have a strong, loyal and connected community that has been supporting our cafes and restaurants with takeaway."
Boutique wedding venue Forest Edge, based in Gembrook, has lost hundreds of thousands of dollars this year.
"We've lost a lot of weddings – some have been postponed and some have been cancelled," Forest Edge owner Rob Butterworth said.
"It's certainly getting tougher … we've lost hundreds of thousands of dollars and have lost at least 50 weddings."
The popular venue has brought over 250,000 people to region since its inception.
EDRA said Yarra Ranges Tourism, the regional tourism authority, was advocating on behalf of businesses across the region.
Emerald Lake Park remains open to visitors, however the cafe will be closed until further notice. Nobelius Heritage Park is also open.
Tourism operator Puffing Billy Railway said they will continue to follow the advice of the State Government.
"Puffing Billy will do all it can to support our employees and volunteers to ensure we are ready to reopen once it is safe to do so," CEO Steve O'Brien said.