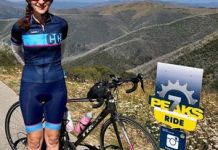 Tranquility and motion are considered amongst the High Country's greatest cycling assets. Announcing Fiona O'Callaghan as winner of Victoria's inaugural Ride High Country Photo Competition,...
Children at Haileybury College early learning centre celebrated their mums with a 'magic mums' themed event on Thursday. "The theme was Magic Mums because all...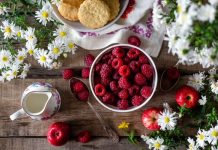 Edrington High Tea City of Casey in partnership with Aveo Edrington Park Berwick and the Edrington History Research Group Enjoy High Tea served in the formal...
Having already performed with the likes of The Angels, Ross Wilson, and KISS' original drummer Peter Criss, Pakenham glam rockers Sisters Doll are ready...
Over 2258 runners took to the Dandenong Ranges on Sunday morning with one common goal – to beat Puffing Billy on its journey from...
Guests were treated to a stunning example of mid-autumn sunshine at the recent Mt Cannibal Community and District Inaugural Family Fun Day Fundraiser at...
The 76th annual Lang Lang Rodeo drew a record crowd on Monday, with more than 3500 people flocking to the Lang Lang Showgrounds. The rodeo...
The local Sikh community celebrated the Sikh Foundation day called Vaisakhi (also known as Baisakhi) in the newly established Sikh temple (called Gurdwara) in...
Guitarist Chris Finnen will join one of Australia's finest guitarists, Matthew Fagan at the Gemco Players Community Theatre in Emerald for the "Roots Music...
1) Emerald Market.Emerald Community House normally runs the Emerald Market on the third Sunday of every month. It is a vibrant and colourful market featuring...
Nearly 20 animals have new homes after a community event hosted by Arcadia, the Officer residential estate that has turned their Adopt a Furry...
Disney princesses and villains gathered in Pakenham for the third annual Disney Pixar games night on Saturday. About 35 children dressed up as their favourite...