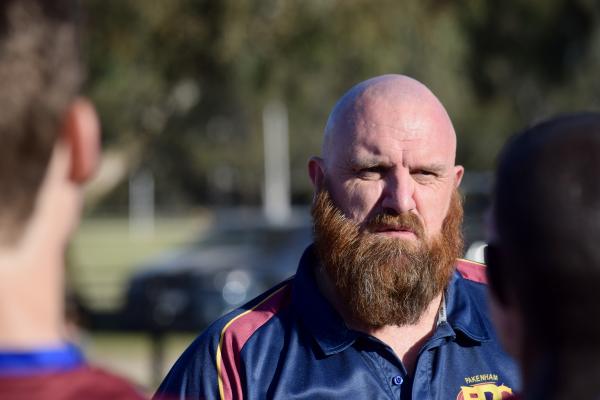 In a season of so much promise in the AFL Outer East Premier Division, Pakenham has re-appointed the entirety of its coaching group for 2022, with the Lions steadily improving this year despite another season of Covid disruptions.
The Lions announced last week that senior coach Ash Green – who backed up his 2019 Division 1 grand final appearance with a fourth-placed finish in 2021 – will go around again after becoming one of the danger teams in the league's top flight despite many predicting the club would struggle in the top-tier with their young list.
Shane Easton is also locked in once again as the reserves coach, Tom Dalton will coach the Under 19s again and Ian Shaw is once again the main man for the senior women's team.
"Ash Green, Shane Easton, Tom Dalton and Ian Shaw worked tirelessly to keep the playing groups together after no football in 2020, their enthusiasm towards their respective teams kept the players focused and committed throughout the season," the club said.
"The Committee wanted to ensure that not only the coaches have their support but as a club we wanted to provide consistency to our playing groups, members, supporters and sponsors."
Around the Outer East, Narre Warren has also moved to re-sign senior coach Shane Dwyer, who will be hoping to get in a full season with its main man.
Olinda Ferny Creek – who rapidly improved in 2021 – has locked away its senior coach Brendan Donovan, who will be entering his seventh season in charge in 2022.
"Brendan has built an incredibly strong history in the "Red & White", with many accolades along the way including being an Eastern Region Senior Coach of the Year, as well as a Division 1 Premiership Coach," the Bloods said on social media.
"Brendan has well and truly embraced the challenge of AFLOE Premier football, continually evolving as a coach and continually driving our players and officials to "keep getting better". "With a great mix of experience and an enormous amount of youth starting to push through, he's genuinely excited about what lies ahead for our Senior list, next year and for many years ahead."