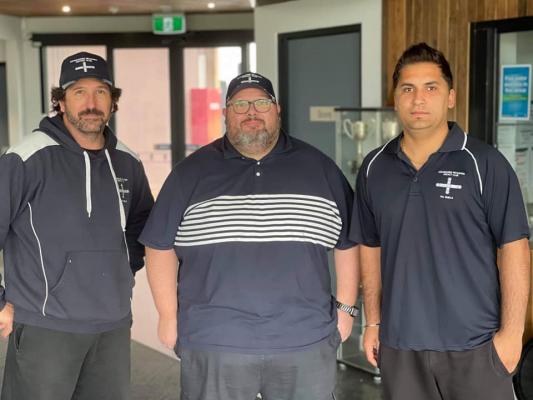 As Cranbourne Meadows' new head coach, Brent Shaw has a mantra for the club as he embarks on an exciting new challenge – to be respected on and off the field, but to be hard to play against.
The incoming coach who lives in the area enters the West Gippsland Cricket Association (WGCA) ranks after extensive experience from an administration perspective, serving as a long-time president of Moorabbin West and also as administration manager for Footscray in the Victorian Premier Cricket.
He adds a wealth of cricketing knowledge and passion for the game that extends both on and off the field.
"I wanted a fresh start, I'm in the area, and I wanted to get involved in the community," he said.
"Cranbourne Meadows is a challenge that I'm really looking forward to. What attracted me to the club was a new direction for the committee, they wanted structure and I believe I can take them into the direction for success."
The Rebels are coming off a promising season in the WGCA's top-flight, finishing sixth on the table with five wins and eight losses, but at their very best showcasing some exciting and daring cricket – particularly with the bat where they ranked third for total runs.
While Shaw said the current crop has what it takes to jump up the table, he will be looking to add to the list, including searching for a strike bowler and a top-end batsman.
"I think it'll be a strong competition – I've spent a lot of time in the SECA so I'm tipping it'll be a similar standard to Longmuir cricket there," he said.
"The list will be strong I reckon – but I'm looking to add to that."
Shaw said that after such a distinguished period as an administrator, the timing was right to take the plunge into coaching – he is energised by entering a new league that he admits he knows little about, with new people and challenges to drive him forward.
"It was a tough decision (to leave Moorabbin West) – last year we formed a partnership with Brighton Union, so it was tough and I had a lot to do with that," he said.
"(But) I've had this burning desire to coach, and with a newborn baby I want to get to know the area, so the Cranbourne Meadows Cricket Club is the perfect fit for me."
Shaw said that the priorities are two-fold with pre-season not too far away – to not only bring on-field success, but to nurture and develop the exciting young talent coming through the ranks.
But he also wants to create and instill a culture within each and every player at the club that drives the standards and ultimately yields success
"I want to get some of these talented under 16s through the ranks, and get a few into the top-flight at some stage, I believe it'll develop those kids quickly," he said.
"When people talk about the club, I want people to respect us, not only on the field, but off it.
"I want to create a strong culture, that has discipline and be a club that's hard to beat."