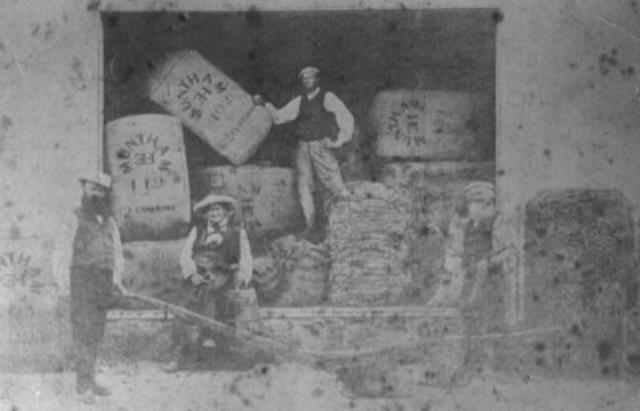 Bobbie Hryckow Reserve, Casserta Drive Berwick
This park in Berwick is named after Robyn (Bobbie) Hryckow who was a Councillor at the former City of Berwick during the years 1979/82 and then 1982/83. The spelling of the name Bobbie is incorrect in all the maps having been misspelt "Bobby".
Bobbie Hryckow was born in Walla Walla, a small City in the State of Washington, USA. Bobbies' father Al Riggins, a US Navy Medic, had served in New Guinea and the Philippines during World War 11 Pacific Campaign. Al's parents had participated in the "Oklahoma Rush" in 1889 when President Benjamin Harrison authorized settlers to claim up to 160 acres (64.5 hectares) in an area of 2 million acres on a "first come first served" basis. 50,000 people lined up to claim a piece of this free land. At 12 noon, on the sound of a gunshot, wagons carrying the hopeful settlers rushed off in a frenzy to claim land. At the end of the day more than the 2 million acres on offer had been claimed.
Al Riggins met his future wife Irene in Brisbane during that time. They married in 1943 and after living in the US for a number of years settled in Australia. Following secondary schooling their daughter Bobbie trained as a nurse at the Austin Hospital where she met Dr Jari Hryckow. (the name Hryckow is of Austrian origin and is pronounced "Ritz-Koff"). They married in 1967 and lived in South Yarra prior to going to London for work and study for a few years. Returning to Melbourne they purchased "Wandeen Farm" at Harkaway and began living there in 1971.
Dr Jari Hryckow was a much loved General Practioner who initially established a practice in the old blacksmith's cottage in Narre Warren prior to building the modern Medical Centre in Malcolm Court. Dr Hryckow was a Charter Member of the Rotary Club of Narre Warren when formed in 1976 and was chairman of a number of committees within the club. One memorable occasion organised by Dr Hryckow for the Rotary Club, was a large art show held in the Narre Warren Public Hall.
In 1990 the Hryckow's sold their property at Harkaway and the medical practice in Narre Warren and acquired a property "Muntham Station" near Coleraine in the Western District of Victoria. This historical property was first settled by Edward Henty in 1836 when he selected 31,500 hectares of the rolling hills, majestic red gums and fertile valleys of the Wannon River. Just weeks earlier explorer Thomas Mitchell had dubbed the area "Australia Felix" (Fortunate Australia).
At Muntham the Hryckow's farmed 480 hectares (1200 acres) running fine wool sheep, beef cattle, 3500 Boer goats, and established an olive grove and a vineyard. During these years both Dr Jari and Bobbie worked in health services in Hamilton – Jari as GP and Bobbie as a Clinical Nurse Educator and Diabetes Educator. Bobbie studied successfully for a Master's Degree in Advanced Nursing and Education. In 2007, just before the Global Financial Crisis, the Hryckow's sold the property and moved into the town of Hamilton where they enjoyed involvement in the Hamilton Gallery, Red Cross and local clubs.
In 2013 the Hryckow's moved to France where they own a small farm in Normandy. The Hryckow's had three children – 2 boys and a girl.