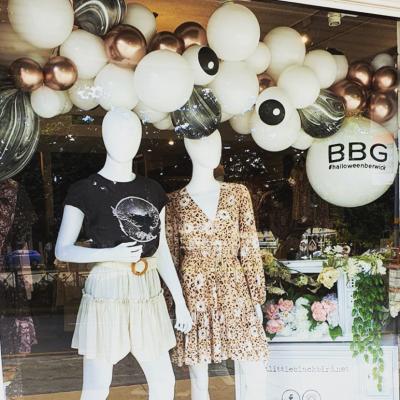 Berwick Business Group has come up with an innovative way to safely celebrate Halloween.
Local businesses have come together to encourage the community back into the Berwick village.
Shoppers interested in participating are asked to find Halloween inspired balloon displays in four of the Berwick businesses.
Once located, they are urged to take a selfie, post it to social media and hashtag #halloweenberwick to enter.
There are lots of prizes from local businesses to be won.
"The timing is perfect for the reopening of many of the businesses in the area, and it will encourage more of the community to return to the village," Berwick Business Group president Magda DAbaco said.
"And if you're about during sunset, then you will see the beautiful old trees all lit up on High Street too, which was a project that the Berwick Business Group worked tirelessly with the council on for the last two years to implement."