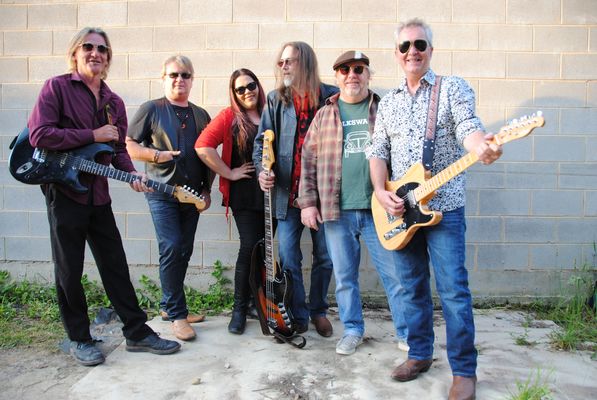 A night of nostalgia is on offer at the Garfield Picture Theatre as six-piece group 'The Accelerators' take to the stage in late January.
The group's exciting new show 'Classic Highway Rock' is being dubbed as a night which will take audiences back "to a time where they were free, out on the highway with the windows down and signing along to your favourite tunes on the stereo".
The six-piece group, which is led by guitarist and vocalist Jeff Jenkins features howling vocals, squealing lead guitar solos and powerful harmonies but will also manage to reach that 'big rock sound' in the process.
And local audiences may be familiar with the band, who performed at the theatre in April last year as DYLANesque, with their Bob Dylan Tom Petty show.
"Garfield is one of those places that is individual and the theatre is a lovely old building," Mr Jenkins said.
"What attracted me to bringing the show to Garfield is that it's like a community event where everyone from outlying communities can come together once a month to see a great band and catch up with one another."
Mr Jenkins promises the show will hold something for everyone with classic songs including 'Mustang Sally', 'Radar Love', 'Born to Run', 'Running on Empty' and 'Paradise by the Dashboard Light'.
"It's definitely a 'bring your dancing shoes' kind of show," he laughed.
The Accelerators will perform at the Garfield Picture Theatre on Saturday 25 January from 6.00pm.
To book tickets, visit: www.garfieldpicturetheatre.com.au/events/classic-highway-rock-saturday-25th-january.