Women's Social Ride
Life of Bikes is hosting a social bike ride for women of all ages, fitness levels and experience levels. The ride will be about 25km long and at a social pace and will be aimed at those who want to give bike riding a go.
Saturday 21 October, from 8.30am to 10.30am. Meeting outside Life of Bikes Pakenham. For more details call 5940 2299.

Stitch! Pakenham
Stitch! Pakenham is a three-day event showcasing all things craft in the knitting and stitching industry, including embroidery, patchwork, quilting and workshops throughout the day.
Friday 20 October to Sunday 22 October, at the Cardinia Cultural Centre, from 9.30am to 4pm each day.

Drag Show and Bingo
Jessica James is raising money for Relay for Life with a fun night of drag entertainment and bingo.
Tickets are $27 each through website Try Booking. There will be coffee and cake available on the night, but guests are welcome to bring their own food and drinks. Attendees must be over 18 years old.
Pakenham Hall, corner of John Street and Henry Street, Friday 27 October, at 6.30pm.

Ride Thomas the Tank Engine
The popular blue train will drive kids around Parkmore, departing outside Donut King and Woolworths.
Parkmore Shopping Centre, 317 Cheltenham Road, Keysborough. Until Sunday 22 October,10.30am to 4.30pm.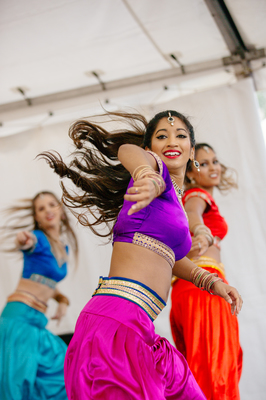 Festival of the Good
Indian Association Cardinia and Casey is bringing India's stunning Diwali Festival, or the Festival of Lights, to Pakenham. The family-friendly event will be open to all, with lots of food, colour,sweets, lights, children's rides and fireworks.
Saturday 21 October, at PB Ronald Reserve, Pakenham, from 6pm to 9pm. The fireworks display is scheduled for between 8.30pm and 9.30pm. Contact Aanchal on 0430 046 507 for more details.