HopeWalk
The inaugural HopeWalk for suicide awareness will be held from 10am to 1pm at the Lakeside Park Lake, Pakenham, on 10 September. The 1.5km honour walk around the lake is in memory of those lost to suicide. The awareness day will include family activities, a sausage sizzle, giveaways, raffles and live entertainment. Participants are asked to wear yellow and black, and are encouraged to bring photos of friends and family lost to suicide.
Sunday 10 September from 10am at the Lakeside Park Lake, Pakenham. To register for free tickets, visit www.facebook.com/HopeWalkAU

Rockpool Discovery
This Me and My Dad session is for children aged seven to 11 years and an accompanying parent or carer. Participants will see seahorses, starfish, anemones and more.
Dandenong Library, Level 2, 225 Lonsdale Street, Dandenong. Saturday 9 September, 3pm. Call 1300 630 920 for bookings.

Suicide awareness walk
The Kooweerup community will host its own suicide awareness walk on World Suicide Prevention Day. The walk starts at the town's fire station where participants will enjoy a bacon and egg breakfast before taking part in a one kilometre walk/ run or ride to "raise awareness, remember those lost to suicide and unite in a commitment to prevent further deaths by suicide". The day will kick off at the town's fire station from 9am with the breakfast and registrations. All proceeds will be split between depression and suicide support charities Lifeline and Beyondblue.
Sunday 10 September from 9am at the Kooweerup Fire Station, Moody Street. To register visit the Walk for Suicide Awareness – Kooweerup Facebook event page.

In with the new
This Hannah Wall exhibition through various levels of abstraction explores time, memories and feelings associated with a place.
Walker Street Gallery and Arts Centre, corner Walker and Robinson streets, Dandenong. Thursday 7 to Saturday 30 September. Monday to Friday, 11am to 5pm, and Saturdays, 11am to 3pm.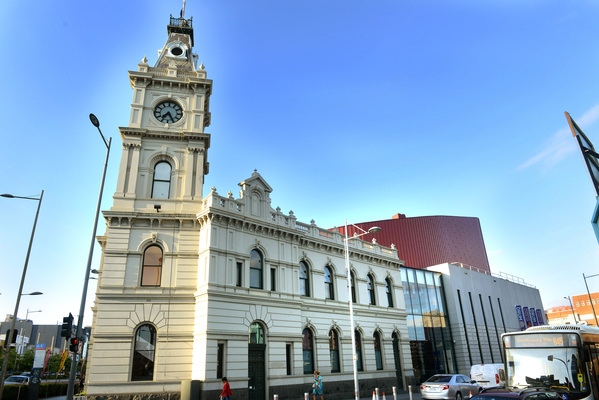 ABBA-solutely fabulous!
Rhonda Burchmore and Lara Mulcahy reunite for this new concert about their shared love for ABBA.
Drum Theatre, corner Lonsdale and Walker streets, Dandenong. Saturday 9 September, 8pm to 10pm. Tickets are priced from $55. Visit www.drumtheatre.com.au or call 8571 1666.