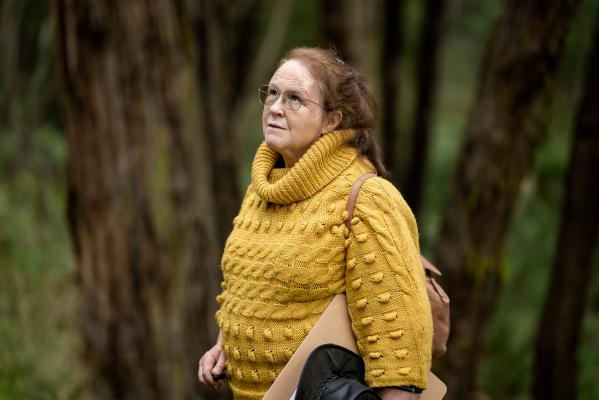 Following metropolitan Melbourne's long Covid-19 lockdown, local artist and writer Jenni Ivins is undertaking a documentation residency at the Cardinia Cultural Centre.
Jenni Ivins uses art to improve communication by showing there is more than one way to experience what we see.
She creates detailed 'Mind Drawings', in which lines may be read in different ways depending on your focus.
The documentation residency sees Jenni taking high quality photos of her 'Mind Drawings' to use in various ways in her arts practice.
You can see prints of her work in her jennilivins RedBubble shop online, but that is not the only place that the photos will be used.
An artist needs high resolution photos when they enter a competition or apply to be part of an exhibition.
Jenni also wants to create non fungible tokens (NFTs), using the photos.
"This is a relatively new way to sell art and I am excited to be learning more about how to do it," she said.
During her residency, Jenni taught a drawing workshop for those who think they can't draw, giving participants confidence to now say they can draw.
"It's been great to have an artist's residency here at this time," Jenni said.
"There's an energetic creative vibe here, with two exhibitions and other activities occurring. Local photographer, Glenn Guy's Dreamers, Makers, Shapers exhibition is in the main CCC Gallery, showcasing many of Cardinia Shire's creative people."
The walls of the foyer currently house Cardinia Art Society's White Ribbon exhibition, displaying the work of many artists and raising awareness of domestic violence issues.
"Having my art visible through the glass walls of the front room has generated interest from patrons of Vista Cafe, who have been supportive of my residency," she said.
"I am lucky to share the room with the magnificent Cardinia Embroideries, which were made by many creative community members and have been bringing audiences to the Shire since they were completed many years ago."